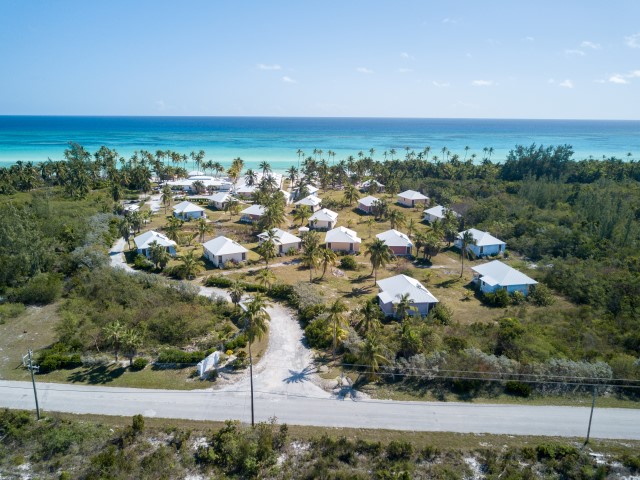 Emerald Palms is a gem of a boutique hotel, tucked away in a coconut palm grove on a pristine white sand beach in beautiful South Andros.
The idyllic 10 acre property operated as an eco-resort. It's served as a hub for recreational fishermen and hunters from the upper echelons of Bahamian society, as well as a weekend sanctuary for a former prime minister.
Many an amazing meal has been served at Emerald Palms - succulent fresh seafood, wild boar and game birds paired with juicy fruit and vegetables straight from the fertile fields of Andros.
Located on an island of exquisite natural beauty with the world's third largest barrier reef and fantastic fishing just offshore, Emerald Palms comprises 20 hotel rooms plus 22 villas, a seaside swimming pool, restaurant and bar, spa, laundry and staff building and so on.
With the capital of the Bahamas, Nassau, and South Florida just a short plane ride away, the island is enormously appealing to scuba divers and snorkelers, recreational fishermen, hunters and hikers.
Currently closed and in need of some TLC, Emerald Palms is very private – the perfect place for adventure or relaxation.
This is truly the best kept secret in the Bahamian hotel industry.
Take a look at this South Andros hotel