THE TINY BIMINIS
are made up of a rich tapestry of history, legend and attractions.
The closest islands to the United States, the Bahamas' fishing capital is located only 60 miles east of Miami.
The main islands – North and South Bimini – comprise just nine square miles. Many other small cays ('keys') make up the Bimini group, including the exclusive Cat Cay – once President Nixon's favorite retreat. Gun and Ocean Cays lie to the south.
Buying Bimini real estate in the Bahamas might mean you get the chance to rub elbows with the famous and infamous. The hard living author, Ernest Hemingway, put Bimini on the map when he lived there for several years. Hemingway fished, drank and wrote 'The Old Man and The Sea' in Bimini. And it was in Bimini in 1987 that Gary Hart, the Democratic frontrunner for the U.S. presidency, was photographed aboard the yacht 'Monkey Business' with actress Donna Rice on his lap. Photographs appeared in the press and put an end to the married Hart's political ambitions.
Settled in the early 1920s, Bimini once served as a base of operations for rumrunners from Nassau and later, drug runners. As with Nassau, once Prohibition came into force in the United States, the economy took off.
Hemingway's arrival in 1935 launched Bimini as a tropical destination for adventurers.
Dwelling further in the past, The Lost City of Atlantis and the Fountain of Youth are said to have been sited at Bimini. Just two great reasons to buy Bahamas real estate in Bimini!
Symmetrical slabs - known as The Bimini Road – lend weight to the legend. It's believed by many that these stones may have been a roadway leading into Atlantis.
Legend also has it that the Fountain of Youth is located in Bimini. Ponce de León is believed to have stopped in Bimini in 1513 while searching for this mythical fountain.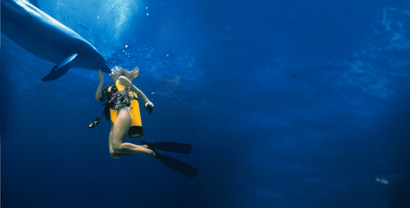 Another fascinating feature is Bimini's shark mound, which is believed to be several thousand years old. It resembles the well-known serpent-shaped mound in Ohio. The shark- shaped mound's tail has a right angle in it that is north- south, east- west oriented, suggesting ancient construction.
But there's more to Bimini than history and legend. Breathtaking reefs with an incredible amount of colourful marine life, fantastic diving spots and big game fishing keep bringing visitors back.
Considered by many to be the fishing capital not just of the Bahamas, but of the world, Bimini also has many shipwrecks in the area, such as the Wreck of the Seminole to the north of North Bimini.
Famous diving sites include Moray Alley, Hawksbill Reef and Rainbow Reef, with depths varying from 25' to 75'. Victory Reef is located near Cat Cay, along with the Tuna Alley Wall and the Cat Cay Wall.
The first inhabitants of Bimini were freed Bahamian slaves who left Nassau in search of better opportunities. Many of the locals are direct descendants of these slaves.
Perhaps Bimini's greatest appeal is that it's a great place to relax. Buy Bahamas real estate in Bimini today and let your cares wash away.
There are museums, fishing tournaments and an annual regatta. Also restaurants, unique bars and a colourful straw market. But there's peace – and plenty of it.
Bahamas real estate in Bimini, Bahamas, has become popular with North Americans.
Coldwell Banker Lightbourn Realty's real estate agents are members of the Bahamas MLS, a branch of the Bahamas Real Estate Association.
© Athena Mabon