CAT ISLAND has the highest point in the Bahamas – the 206-foot Mount Alvernia.
Named after the British pirate Arthur Catt, Cat Island is located 130 miles southeast of Nassau and stretches 48 miles from north to south.
It has intriguing sites, including Pre-Columbian and Arawak Indian Caves, cotton plantation ruins and the famous Hermitage monastery on Mt. Alvernia.
Built by Father Jerome, the Hermitage is accessed by following the Stations of the Cross along the path that leads to the top.
Cat Island is covered with rolling hills, dense woodlands, nature trails and isolated beaches. In addition to the 150 square miles of natural beauty, the small inns and guest houses paint a picture of early cultures. You can find picture perfect examples of Bahamas real estate on Cat Island.
An economic crop of Cat Island is the bark of the cascarilla, which is gathered and shipped to Italy where it becomes a main ingredient in medicines, scents and Campari.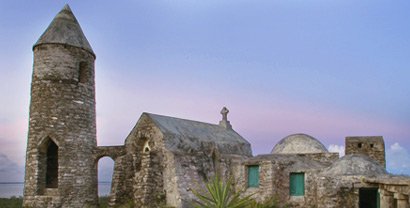 Kayaking, diving, beachcombing and exploring are favorite pastimes. Tranquility abounds when you own Cat Island Bahamas real estate.
Cat Island is perfect for travelers who want to switch off from the stresses of modern day life.
The rolling country, pristine beaches, including the eight-mile Pink Sand Beach, offer an experience like no other.
Coldwell Banker Lightbourn Realty's real estate agents are members of the Bahamas MLS, a branch of the Bahamas Real Estate Association.
© Athena Mabon