Appraisals
NASSAU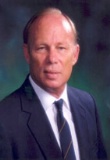 Mike Lightbourn, the owner of Coldwell Banker Lightbourn Realty, has been a Bahamas real estate broker since 1966.
He is a graduate of Dover College in Kent, England, and has a Bachelor of Science degree from Georgia Institute of Technology, Atlanta, Georgia. He also has a Bachelor of Arts from the University of Oregon, Eugene, Oregon, with a major in insurance and real estate.
Mike has served as vice president of the Bahamas Real Estate Association, chairman of the Bahamas Real Estate Association Appraiser's Committee and in numerous other capacities.
He is an International Real Estate Institute certified senior certified valuer and a Bahamas Government approved assessor.
He has prepared appraisals for various foreign government agencies, including the United States government, the U.S. Department of Justice and the United Kingdom Ministry of Defence. In addition to Nassau, he has appraised property in all the major out islands.
Spencer White is a seasoned appraiser and Bahamas real estate agent. He joined the company in 2001 and is the recipient of several Coldwell Banker international awards, including the prestigious President's Circle award. He has prepared appraisals for major banks and lending institutions, commercial and residential developers and property owners from all spectrum. Spencer has appeared as an expert witness on valuations in court cases abroad. He majored in hotel and restaurant management at Johnson and Wales University in Charleston, SC, where he graduated with top honours.
Anthony Wells has been involved in appraisals since 2003.
He is a licensed real estate broker and appraiser with the Bahamas Real Estate Association, a member of the National Association of Realtors (NAR) and has been awarded the Bahamas Realtors Institute (BRI) designation and the Certified Residential Specialist (CRS) designation. He has completed appraisals for all lending institutions, government departments and real estate developers. Having sold and/or appraised property in a majority of the Bahamas islands, he has a wide knowledge of the Bahamas archipelago.
BIMINI
Katherine Weech joined Coldwell Banker Lightbourn Realty in 2011. She is a Bahamas real estate agent and an appraiser. Katherine has a wide network of contacts in Bimini, the fishing community made famous by Ernest Hemingway. She has sold vacant land, homes, and a hotel and marina on the island. She has also prepared numerous appraisals. Katherine and her husband, Marty, own a hardware store and liquor business in Bimini. Her business background has served her well in the real estate field. Her love and knowledge of art brings her in contact with a diverse circle of visitors and home owners.
EXUMA
Dale Kemp is a seasoned Bahamas real estate agent and appraiser on the island of Great Exuma. Dale has sold numerous homes, acreage and lots, including property on Stocking Island across the harbour from George Town as well as on the islands of both Great and Little Exuma. He has prepared countless appraisals for private property owners and banks on Exuma. Born and raised in Nassau, Bahamas, Dale graduated from San Jose Christian College with a degree in Theology and Pastoral Studies. He embarked on a career in retail management after leaving college, starting at Nassau Glass Company and Lighting in Nassau. Dale and his wife, Lisa, relocated to Exuma in 2003. He was manager of Exuma Markets in George Town, Exuma, for three years before helping Coldwell Banker Lightbourn Realty establish its Exuma branch. Today, the company and Dale are a force to be reckoned with in Exuma with a flagship office in Jimmy Hill.
LONG ISLAND
Jeannette Knowles lives in Mangrove Bush, Long Island.
A people person, Jeannette is no stranger to Long Island. Her family descends from Long Island and husband Neil?s family comes from a long line of prominent contractors and boat builders. As a child, she spent many summer holidays in Long Island with her family and has lived here on two separate occasions.
Jeannette also has lived in the U.K. and the U.S.A, and has worked in the hotel industry. But her love of Long Island and its simple - almost crime free - lifestyle drew her back.
She met and married Neil, her husband of 13 years, in Long Island. Neil works in the construction industry. The couple has three sons, Travis, Todd and Scott.
Jeannette's background in hospitality serves her well in real estate. She loves meeting people, spending time with her family, reading, cooking and boating.