ANDROS is the largest island in the Bahamas, sprawling across nearly 2,300 square miles.
It's 108 miles long, 46 miles at its widest point and has the largest supply of fresh water in the islands. It's located 170 miles southeast of Nassau and 30 miles west of Nassau.
Andros' beauty is a natural monument to nature. Some of the best Bahamas Real Estate can be found here in Andros.
Much of the island remains unexplored. Andros has forests of mahogany and pine, coconut groves, dazzling white sand beaches, blue holes and wonderful creek systems.
Over forty kinds of wild orchids, rare birds, wild hog and large iguanas call Andros home. Its land is rich and fertile, and yields the sweetest, juiciest navel oranges imaginable.
Local lore has it that Capt Henry Morgan buried treasure there. And mythical creatures - the chickcharnies – are said to live in the forests.
Andros boasts the third longest coral barrier reef in the world, which offers superb diving. Beyond the reef, the Tongue of the Ocean plunges to depths of over 6,000 feet.
Andros is known as the 'bonefishing capital of the world.' The number of fishing lodges catering to anglers is growing.
The Forfar Field Station in Blanket Sound, an international research facility tropical ecology and marine biology studies, offers inland hikes and offshore expeditions.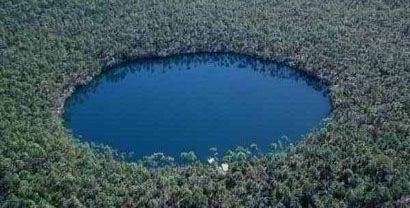 The Bahamas Government created the Central Andros National Parks System in April 2002. The 286,080-acre system is notable for size alone, making it collectively the country's largest protected area.
The protected areas in Central Andros encompass the highest concentration of blue holes, land crab habitats, two portions of the Andros Barrier Reef, pine forest, a portion of the extensive Andros freshwater lens, and large areas of the North Bight mangrove/inertial wetlands that are important fish nurseries.
Although still largely unexplored, some blue holes contain rare species of fish and shrimp as well as Lucayan artifacts.
Resort owners, bonefish guides, local government members and community leaders have all joined forces to promote the protection of the wonderful ecosystems Andros offers. All these reasons and more make Andros a perfect place to find Bahamas real estate.
Coldwell Banker Lightbourn Realty's real estate agents are members of the Bahamas MLS, a branch of the Bahamas Real Estate Association.
© Athena Mabon