Located only 40 miles from South Florida, the Bahamas is a 700-island chain of dazzling white sand beaches, and crystal clear sea in the most gorgeous shades of turquoise, green and blue. One look around will tell you why Bahamas Real Estate is so popular.
The third oldest parliamentary democracy in the British Commonwealth, the Bahamas became an Independent nation in 1973. Nassau, the capital, has prospered through tourism, international banking and investment management.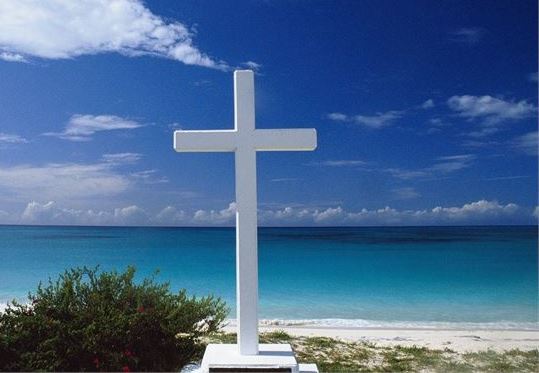 Christopher Columbus made his landfall in the New World on the Bahama island of San Salvador in 1492. In 1648, a band of Puritans was shipwrecked off the island of Eleuthera (Greek for Freedom) after leaving Bermuda to escape religious persecution. And then groups of Loyalists (people Loyal to the British Crown) fled America after the War of Independence and settled on the island of Abaco, bringing with them African slaves.
Today's Bahamas is a rich tapestry of the descendants of freed slaves, the Loyalists and the Bermuda settlers.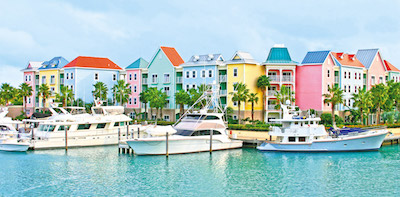 The country is made up of 21 districts; Acklins and Crooked Islands, Bimini, Cat Island, Exuma, Freeport, Fresh Creek, Governor's Harbour, Green Turtle Cay, Harbour Island, High Rock, Inagua, Kemps Bay, Long Island, Marsh Harbour, Mayaguana, New Providence (the capital), Nicholls Town and Berry Islands, Ragged Island, Rock Sound, Sandy Point, San Salvador and Rum Cay. You'll have no problem finding prime Bahamas real estate here!
The capital of Nassau sits on the island of New Providence. It is linked by bridge to Paradise Island, home of the world-class Atlantis resort casino with the world's largest outdoor aquarium and a fantastic water theme park (you can slide through a shark tank in an enclosed acrylic tube). Michael Jordan is a frequent guest on the golf course.
The outer islands, known as the Family Islands, are less populated and more laid back. Settlements range from fun, picturesque towns founded by the Loyalists, to small, peaceful farming villages settled by the descendants of slaves