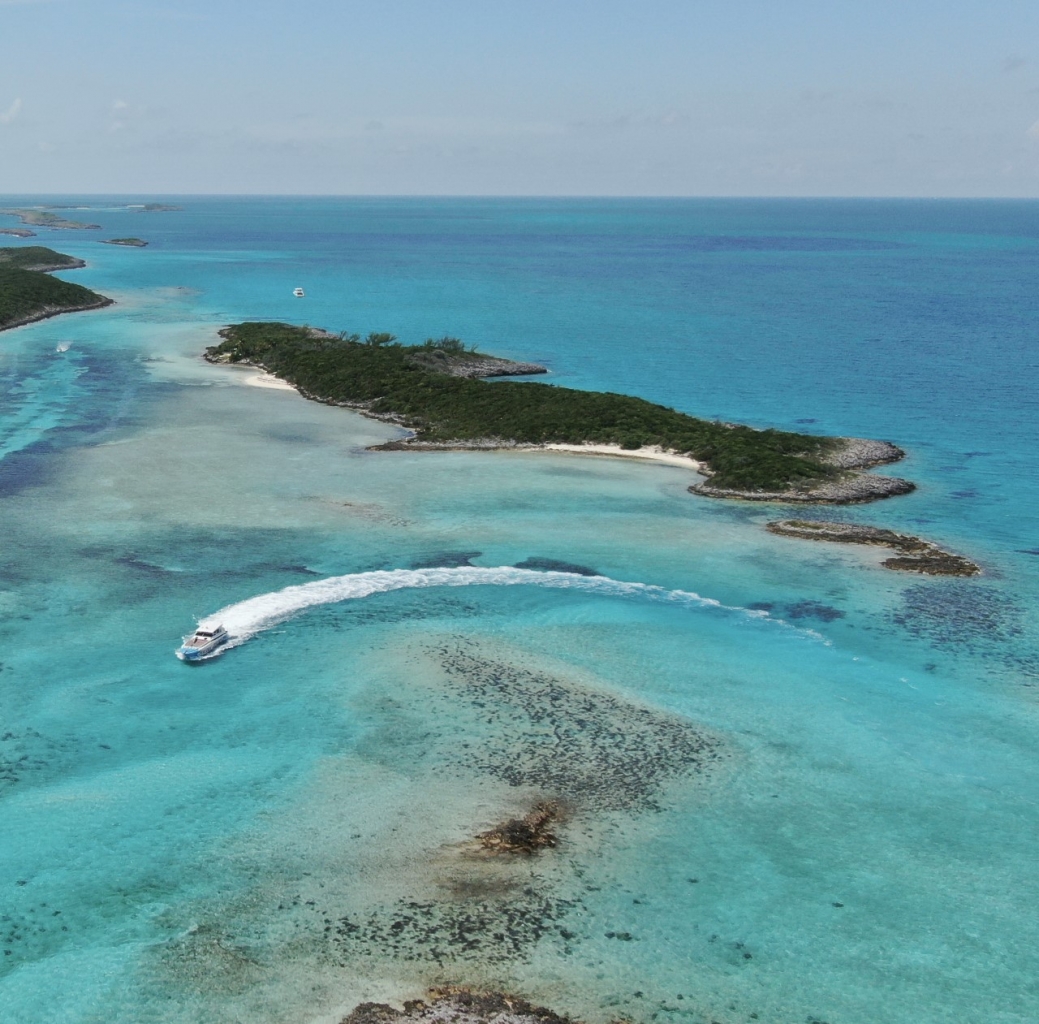 Discover the Exuma Cays | Playground for the Rich & Famous
Simply one of the most magical places in the world you will ever visit, fall in love with and before you know it, you will be longing to call Exuma home. The chain of the Exuma cays are an archipelago of 365 islands and cays stretching over 130 miles with a population of give or take somewhere in the 8,000 plus range.
Divided into three major areas; Great Exuma, Little Exuma and The Exuma Cays being the most popular of them all. On any given day hundreds of yachts & sailboats from around the world can be seen anchored along the flawless coastlines, better known as the playground for the rich and famous.
There is no shortage of private islands, multi-million dollar homes, luxury resorts or beachside condos. It's definitely a secret hideaway for celebrities like Actor Johnny Depp who fell in love with Exuma after filming scenes from Pirates of the Caribbean and decide to purchase a 45-acre tropical island called Little Hall's Pond Cay for $3.7 Million. Billionaire Sir Richard Branson owns Necker Cay which is 74-acres of pure breathtaking views. Word famous magician David Copperfield owns Musha Cay which rents for a cool whopping $37,000.00 a night. Other celebrities who own property in the Exumas include country music stars Faith Hill and Tim McGraw, director, actor and screenwriter Tyler Perry, and business magnate Prince Aga Khan IV, who spent up to $100 million for 349-acre Bell Island.
Now let's get back to the real reason people travel to the Exuma Cays and yes, its true the crystal clear turquoise water and untouched powdery white sand beaches are a few of the reasons Exuma is one of the most exotic destinations in the world. But, if we truly want to be honest, people flock on a daily basis to see the " real celebrities " … The world-famous Swimming Pigs of Exuma.
Located on Big Major Cay " Pig Beach " to this day its a mystery how the pigs got there, but all we know is they've decided to call it home and aren't going anywhere no time soon. Accessible only by boat the island is about 82 miles southeast of Nassau and about 50 miles northwest of George Town. But no worries, there are tours leaving out a daily basis from Nassau, Exuma, Staniel Cay, and a few airlines offer direct flights from Miami & Canada.
These aren't any ordinary pigs and they aren't shy at all, as soon as your boat begins to approach the shoreline they begin paddling out to greet you.
While you're exploring the Exuma Cays you've got to take a boat ride down to
Compass Cay home to nurse sharks just waiting to swim with daring humans. Then there's Bitter Guana Cay where you can feed the iguana.
Cocoplum Beach is known for its sand dollars, which often become easy to spot on its sand bars during low tide. You can swim with sea turtles and feed them conch at Little Farmer's Cay, and snorkel with an array of fish at some world-class spots, including the Thunderball Grotto and The Aquarium.
But before you leave, make sure to visit Normans Cay where you can snorkel Pablo Escobar's sunken drug plane that went down in 1978. Carlos Escobars used its strategic point for drug runners to rest and refuel on their way to the United States from Colombia. No worries though, that all came to an end in 1982 when the U.S. cracked down on the region and edged out the cartel with help from the Bahamian Government.
Have we drawn you in yet? Sold? We thought so and can't say we blame you!