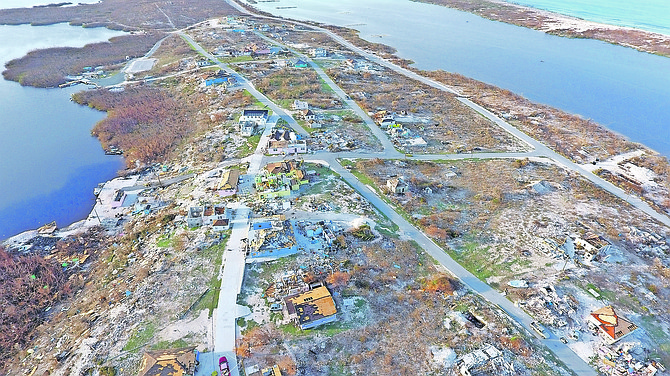 (Photo:The Nassau Tribune)
When Hurricane Irma devastated tiny Ragged Island in the southern Bahamas, it displaced a population of about 70 and threatened to destroy a way of life.
Prime Minister Hubert Minnis, however, has vowed to transform Ragged into the first fully green island in the region with solar and sustainable water purification systems.
The quiet settlement of Duncan Town sits on a ridge overlooking the salt ponds of the 9.5 square mile island.
In days gone by, residents enjoyed trading fruit and vegetables with Haiti and nearby Cuba and salt was an important industry. A lighthouse tower was built in 1922 to help boats navigate to and from the island.
Ragged's glory days have faded and the island is home to a shrinking, but resilient and independent group of people who are determined to rebuild Duncan Town.
Ragged Island typifies the diversity and beauty of the Bahamas. It lies in the Jumentos Cays, a crescent shape chain of unspoiled islands. The economic main stay is fishing.
On a memorable day on a trip to the Jumentos, a flamingo flew overhead as we made to anchor off Flamingo Cay. A sea of red stretched before our eyes from the flowering cactus plants that dotted the cay.
The island chain is a truly delightful playground of caves with exquisite stalactites – large enough to explore by small boat – blue holes, coral reefs and beaches.
The Jumentos stretch south from George Town in Great Exuma, making Exuma the perfect staging point for an excursion to explore these enchanting distant islands.
I hope that before long, the quaint settlement of Duncan Town rises again, fortified by green technology and ready to face the challenges of the future.
(c) Athena Mabon
Exuma luxury real estate