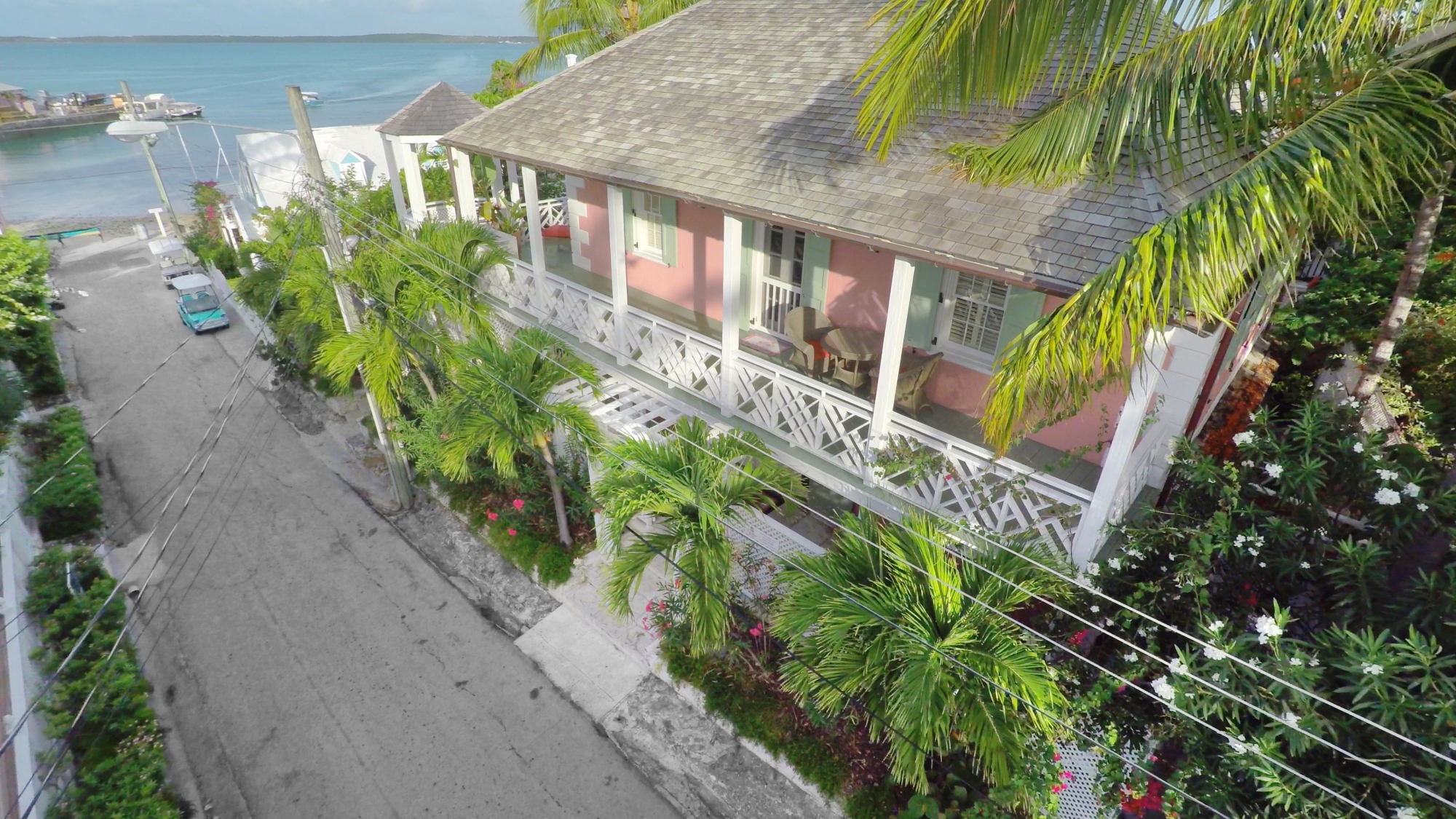 Strawberry House is an historic landmark that captures the charm and grace of a bygone era, yet it offers all the comforts and conveniences of modern life.
Built on beautiful Harbour Island around 1840, the strawberry pink home - offset by pale green shutters - speaks of Harbour Island's famous three mile pink sand beach.
Life seems surreal in this land of endless sun, pink sand and turquoise sea where the days seem to go on forever and night opens a door to the glittering stars above.
Strawberry House occupies an enviable spot on this celebrated isle in the Eleuthera group of islands with splendid views of the sea and the township.
Hungry? The best restaurants on the island are a two minute walk away.
Want to go for a swim? Hop in your golf cart for a few minutes ride to the Pink Sand Beach or take a dip in the pool at Strawberry House.
The ferry terminal is just a skip away and it's only a short water taxi ride to the Eleuthera mainland with the North Eleuthera Airport close by.
Strawberry House offers various places to relax and hang out.
A lovely veranda, deck and widow's walk provide wonderful outdoor sitting spots.
Indoors, the open living area and high end kitchen make for easy living. Three beautifully appointed bedrooms and bathrooms and a decadent master bath are located on the second floor of this Harbour Island home.
This is a perfect place to grill and chill, or entertain.
Visit this Harbour Island home